Bad Soden, Germany, January 2, 2023 – Effective January 2, Virginia Esly has been named to the Management Board of Messer, the world's largest privately run industrial gases specialist. This makes her the first woman to serve on the Management Board of the family company, which is celebrating its 125th anniversary this year.
Alongside Stefan Messer, CEO and third-generation shareholder, Bernd Eulitz as Deputy CEO and Helmut Kaschenz as CFO, Virginia Esly takes over as Chief Operating Officer Europe. Among other responsibilities, she is tasked with further developing the Messer Group's European national subsidiaries as well as their safety, sales support, production and logistics organizations.
"Virginia Esly is an inspiring, dedicated and very positive leader," explains Stefan Messer. "The shareholder family, the Supervisory Board and the Management Board are pleased to have her fill this critical operations role, which is future-oriented and of great importance to our industrial gases business." Bernd Eulitz says, "Virginia Esly's entrepreneurial thinking and her experience in sales, marketing and e-commerce will help shape Messer's future development."
Messer has long advocated for diversity in the company. Women such as Dr. Nathalie von Siemens, Deputy President of Board of Trustees of Siemens Stiftung, Heike Niehues, Member of the Executive Board at Webasto Thermo & Comfort, and Sabine Scheunert, Vice President Digital & IT Sales/Marketing Mercedes-Benz Cars at Mercedes-Benz AG currently serve on Messer's eight-person Supervisory Board. "Virginia Esly will assume an important and respected role on our Management Board," says Stefan Messer.
Virginia Esly brings more than 20 years of experience in the industrial gases business. Most recently, she was in charge of sales and marketing for Western Europe at Linde in Munich, where she helped to manage the merger between Linde and Praxair. Before then, the business economics graduate held global responsibility for sales channel optimization and successfully expanded the digital sales and marketing operations of her former employer.
Virginia Esly succeeds Ernst Bode, who leaves as planned after six years on the Management Board and resumes his responsibilities as General Manager of Messer in Serbia. Ernst Bode has served Messer in various leadership positions and countries since 1988, culminating in the role of COO Europe.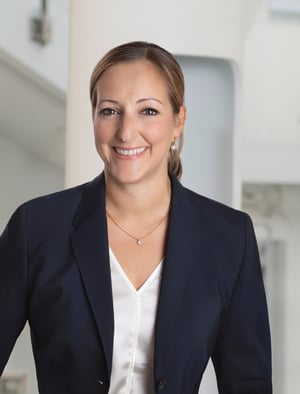 About Messer Americas
Messer is the largest privately held industrial gas business in the world, and a leading industrial and medical gas company in North and South America. Messer offers over 120 years of expertise in industrial, medical, specialty and electronic gases. The company delivers quality gases, related services and technology via an extensive production and distribution network. Health and safety, sustainability practices and environmental protection are core Messer values that are embedded in the company's daily operations.
Messer Americas is part of the Messer SE & Co. KGaA, representing a USD ~3.8 billion enterprise with presence in the Americas, Europe and Asia. For more information, visit: www.messeramericas.com